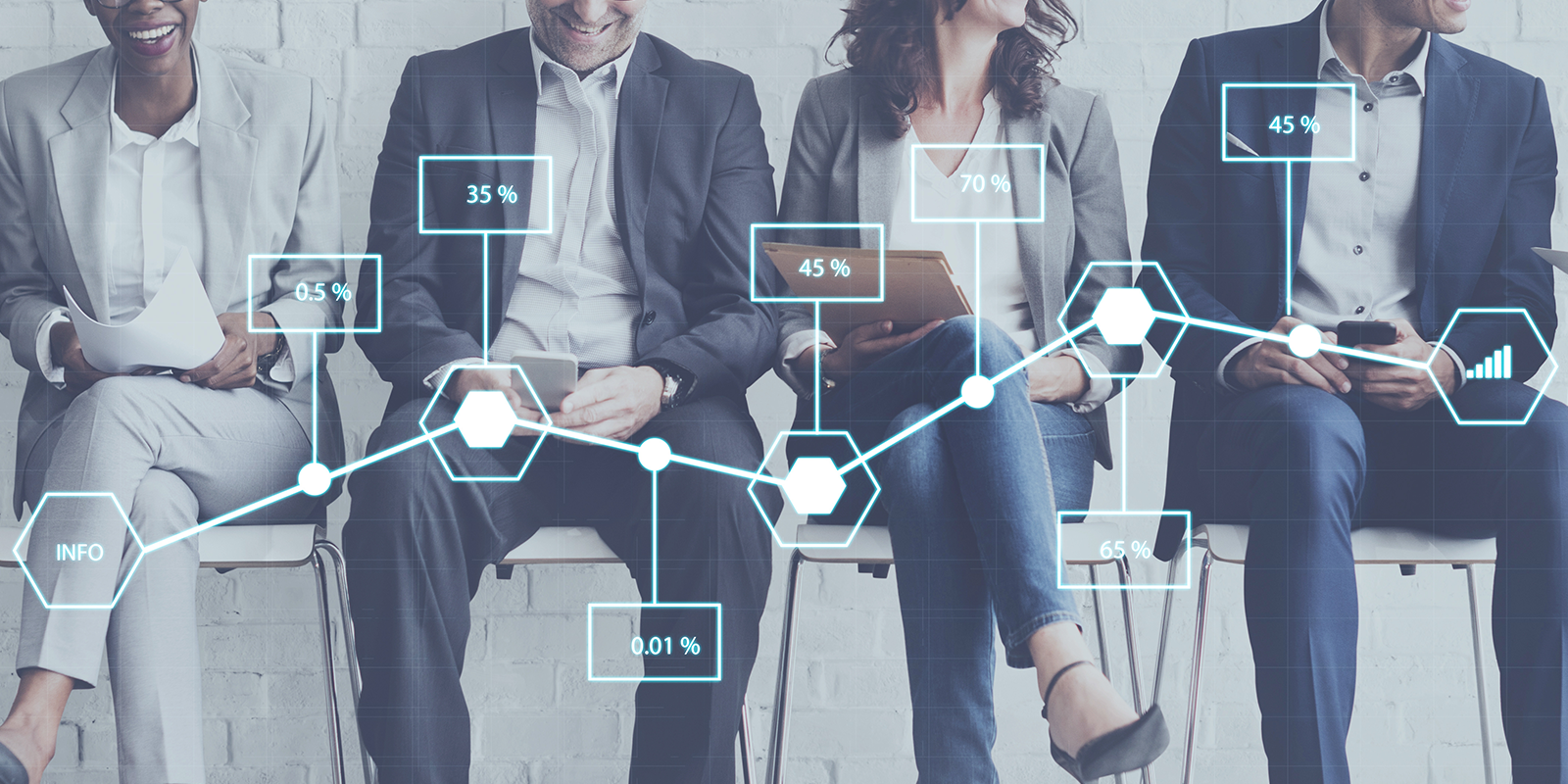 Sevenstep Team | August 5, 2021
Even before COVID-19 and social issues changed workplace norms in 2020, 2019 had cemented demand for a future-of-work priority decades in the making: workplace equality.
Revelations from gender pay gap disclosure policies and the growing outcry over unconscious bias within industries and the lack of workplace diversity poised Diversity & Inclusion (D&I) to become the workplace priority for companies to double down in the coming years.
Even more striking, business journals like Forbes and Fast Company reported on the major philosophical differences emerging from studies of millennial employees. As early as 2012, millennials struggling with debt, recession and the job crisis, reported in a study that they would willingly take a pay cut to work for an employer who shares their values.
Millennials – who will account for 75% of the workforce in 2025 – make both an ethical and practical point. Today's Fortune 500 companies are predominantly led by white males despite the fact companies that feature ethnic and racial diversity are 43 percent more likely to have above-industry returns.
In other words, D&I is as much about profitability as corporate social responsibility.
Tools, like Sevayo® Insights – the data aggregator and analytics engine behind Sevenstep's integrated talent-solutions platform, Sevayo® – can help you move the needle on D&I initiatives using data and a singular view as your guide.
Use the below steps to create a framework for D&I visibility and measurement:
Set Attainable Goals
While the benefits of workplace diversity are well-documented, the path to achieving diversity is often less clear.
Organizations must take a systematic approach to D&I recruiting that synthesizes data with metrics to set attainable goals.
Progress for every industry and company can look different. For example, gender-based diversity programs within the nursing field would mean hiring more men than women. Sourcing remote sellers in the tech industry might mean de-prioritizing a company's corporate headquarters in favor of locations with more diverse populations.
In short, attainable goals can be achieved through measurement.
Start with Data
Data cleaning is the process of preparing data for analysis by removing or modifying data that is incorrect, incomplete, irrelevant, duplicated or improperly formatted.
Inconsistent data prohibits creating a "single source of truth" or a trusted data repository from which to track and report on D&I recruiting initiatives.
Because data cleanup can be a heavy lift for time-strapped IT or HR departments, engaging a partner or third party to help can save time and money in the long run.
Focus on Metrics
As with any HR-related goal, it's important to choose the right metrics to track.
A 2018 white paper from the Association of Talent Acquisition Professionals (ATAP) recommended using four criteria to establish TA metrics:
Does the metric have a clearly articulated purpose?
Does the metric pass the SMART (specific, measurable, action-oriented, relevant, timely) test?
Can the metric be treated as a standard for future benchmarking purposes?
Can the metric be categorized as either functional (providing insights or operations) or individual (providing feedback for coaching and performance)?
From here, add guard rails to your metrics to ensure they are sound. For example, the HR Technologist recommends asking these three questions:
Is your retention level consistent across the diverse candidates you are targeting?
Are your diversity metrics uniform across different departments?
Are organizational practices perpetuating bias?
Taking the time to analyze metrics from multiple points of view will help ensure better success for your organization.
Set Benchmarks
Once you've achieved data integrity and established clear metrics, it's time to benchmark your organization against your industry peers.
This requires your HR, ATS, CRM and partner-talent systems to be fully integrated and leverage AI and predictive analytics to deliver actionable insights on your data.
Sevayo® Insights, for example, helps seamlessly achieve this integration by quickly linking disparate talent-acquisition systems and using a powerful analytics engine to identify trends and predict outcomes.
Using your company's data, HR and TA leadership teams can proactively compare D&I performance with national, industry and peer group benchmarks.
Data integration and AI can help drill down on bottlenecks and pinpoint areas where organizational practices or leaders may be inhibiting success.
Predictive analytics enable forecasting against targeted goals and help leadership understand when adjustments need to be made.
Bringing It All Together
Achieving a holistic view of your company's D&I efforts means starting with a solid foundation from which to work. This includes:
Clean data
Sound metrics
Fully integrated TA, HR and CRM systems
AI and predictive analytics
Once these elements are in place, HR and TA leadership teams can analyze your company's data, compare it to industry peers and measure your organization's D&I lifecycle to help achieve your overall goals.
Lean more about Sevayo® Insights and data-driven insights.