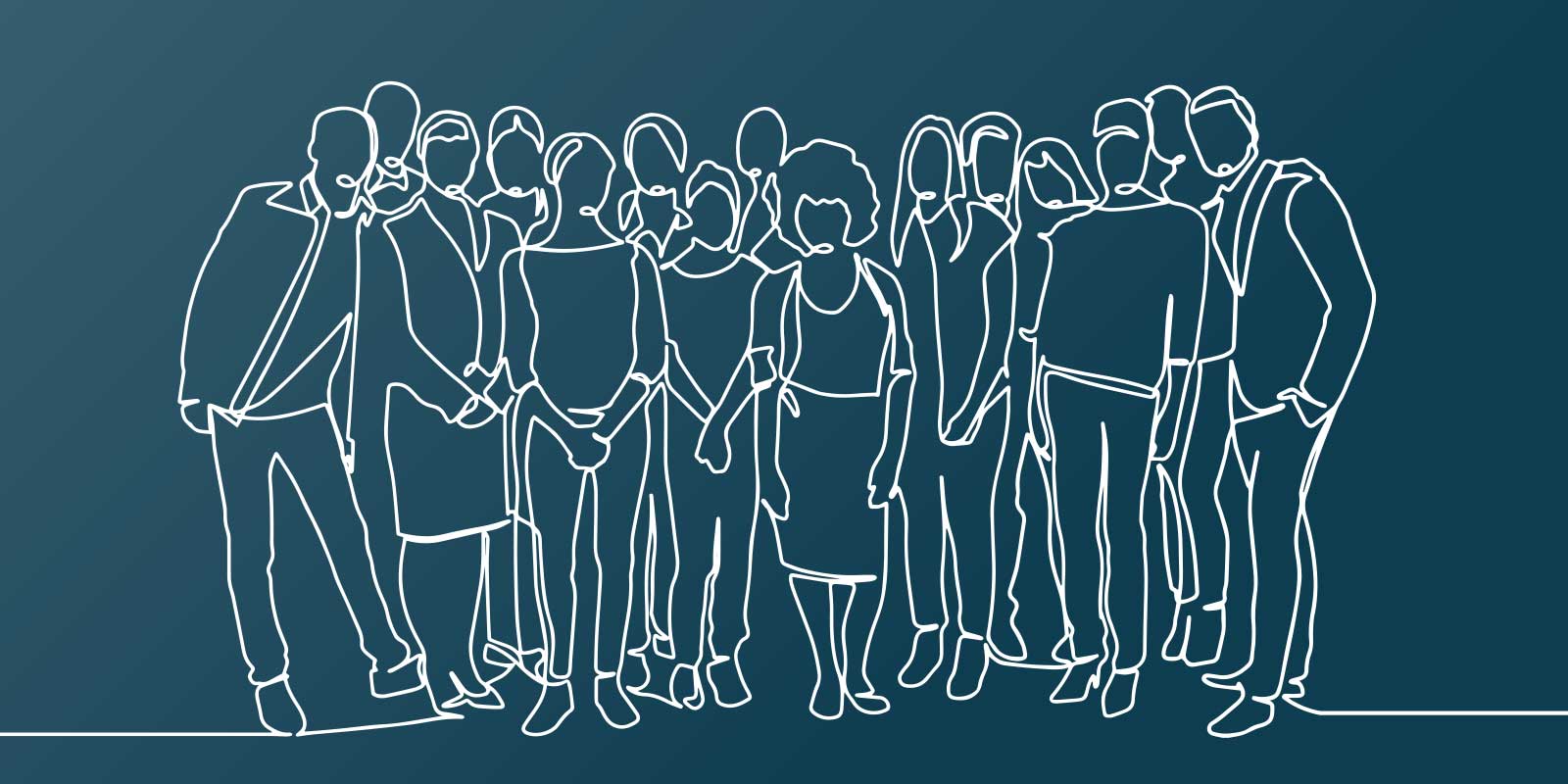 Sevenstep Team | February 8, 2022
Diversity, Equity, Inclusion, and Belonging. Almost every company is familiar with these terms, and most want these values to be a priority. And yet, so many struggle to create workplace environments that reflect their goals. What slows their progress and – more importantly – what can companies do to accelerate their DEI&B objectives?
Since CEOS from such giants as Accenture, Deloitte, P&G and New York Life signed the "CEO Action for Diversity & Inclusion" pledge in 2017, more than 2,000 leaders have joined them in committing to implementing such initiatives as expanding unconscious bias education, creating strategic inclusion and diversity plans and developing accountability systems. Likewise, in a 2020 Fortune/Deloitte survey of more than 125 CEOS across the country, 96% agreed that Diversity, Equity and Inclusion was a strategic priority and goal. Our experience at Sevenstep echoes this data. Most of our clients see Diversity, Equity, Inclusion and Belonging as critical and are taking tangible steps to reflect that commitment. Almost all have added verbiage related to DEI&B into their vision and mission statements. Some have even hired "change agents" to identify problem areas and then create policies and procedures to address those problems. And yet, the data shows that most US companies are not reaching their goals of attracting and retaining a diverse talent pool and bridging the promotion and salary gap for diverse employees. If the desire is there, why then is progress slow?
Lofty Ambitions and Modest Outcomes: Why so Many DEI&B Goals Fall Short
Our experience working with large companies suggests there is often a disconnect between an organization's policies and initiatives and the expectations and ambitions of the diverse talent they want to attract and retain. Even when those elements are aligned, and a company successfully attracts a diverse entry-level talent pool, we often see them falter when it comes to growing and retaining that talent at higher levels of the organization. We attribute this to a reliance on "good faith" efforts to reach their goals instead of quantifiable performance indicators. What is more, very few companies track their diverse employee experiences — from hiring and onboarding through promotions and exit interviews. As a result, most talent acquisition and recruitment and development teams have very little information they can draw upon to make their decisions. If you do not know what works and what does not work for your diverse employees, how can you know where you should invest your time and effort?
Five Steps You Can Take to Achieve Your DEI&B GoalsSevenstep provides end-to-end and stage-specific services for higher volume permanent or contingent talent needs. As part of those services, we integrate our clients' DEI&B goals into all our recruitment strategies. Our extensive experience has helped us to identify five steps you can take to get closer to reaching your Diversity, Equity, Inclusion and Belonging goals:
1. Identify bias everywhere it exists. The automated AI tools many companies use to reduce the pool of candidates can lead to unintentional bias. For instance, chatbots that eliminate applicants in a particular geographic location or the automated hiring tool for reviewing resumes that Amazon recently eliminated once it discovered the AI was discriminating again women. Those tools are easy to audit. Bias, however, can manifest in less obvious places as well. Evaluate your recruitment objectives, job posting language and placement locations on an ongoing basis. Analyze how you (both humans and AI) assess candidate resumes and what questions you ask during interviews. Study how you develop, engage, compensate and promote your diverse employees, and reach out to those same employees for feedback about your progress and where you could make improvements. Remember, you can only create a clear plan to eradicate bias if you have identified it.
2. Reinforce your commitment to DEI&B values. It is not enough to include DEI&B in recruitment, corporate communications and HR strategy. Beginning with the highest levels of leadership, every level of your staff must explicitly reinforce its commitment to DEI&B. Develop a communication plan that promotes your values both internally and externally through cultural engagement, social actions and the use of inclusive imagery and language. Finally, collaborate with key stakeholders to make sure you have correctly heard what they have expressed about your DEI&B efforts, then reinforce what you have learned across the organization and throughout the value chain.
3. Adopt SMART practices and technology. Evaluate your DEI&B goals using Specific, Measurable, Attainable, Relevant and Time-based ("SMART") key performance indicators. At Sevenstep, our clients use our proprietary data analytics solution, Sevayo™ Insights, to aggregate and synthesize historic talent data, then draw on that SMART DEI&B data to plan, forecast and execute the recruitment process from beginning to end. Be on the lookout for new technologies and recruitment platforms to reach under-represented and diverse talent pools.
4. Embed DEI&B into every aspect of your Organization. The adage "culture change starts at the top" bears repeating. Make sure your leaders do not just pay lip service to DEI&B but also take visible steps to put those values into action throughout the organizational structure. We have seen successful outcomes when companies implement regular departmental "state of the union" meetings to identify critical DEI&B areas employees would like to see addressed. If you do initiate such discussions, it is vital that you pair them with subsequent plans and direct activities to influence change and hold business leaders accountable for those initiatives.
5. Track and Monitor Mobility Within Your Diverse Talent Pool. Do you understand your current mobility trends for diverse talent? Start with these trends to gain a clearer understanding of your business. Then, set specific goals and establish metrics to track your progress in diverse talent workforce composition, retention, pay and promotion. Many companies do this with the help of AI technology tools like Atipica, Blendoor, and BeApplied, which are just a few of the many options that exist. Once you have your "scorecard," communicate it with transparency to emphasize your commitment to meeting DEI&B goals and providing opportunities for diverse employees to grow and thrive.
Transforming Diversity, Equity, Inclusion and Belonging from an aspirational goal to a successful reality is achievable. Sevenstep is passionate about our commitment to DEI&B, and our teams have vast experience successfully guiding our clients to integrate sustainable DEI&B plans into their RPO and MSP programs. Whether you tackle it on your own or with a partner, hiring and retaining diverse talent is too important not to get right.