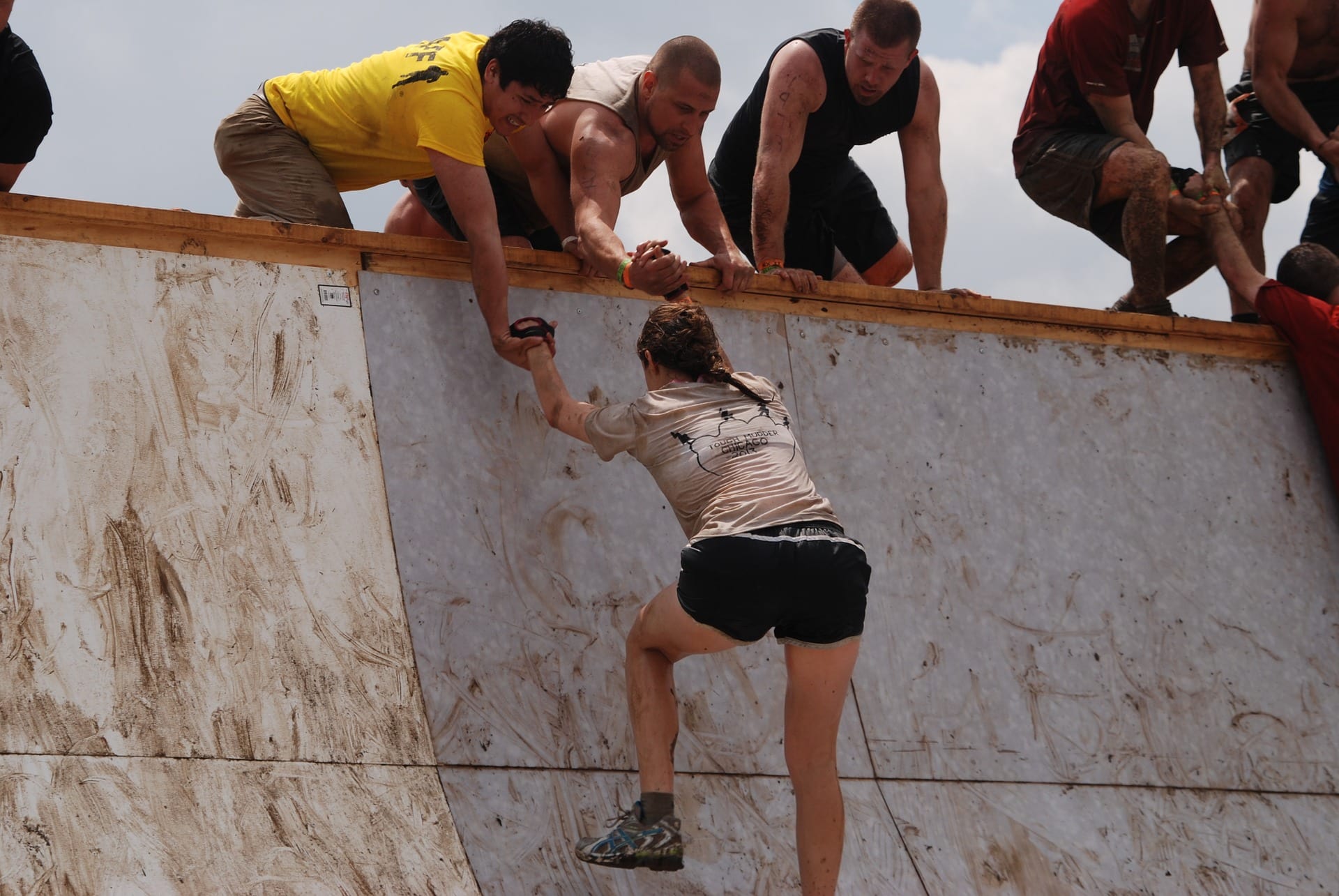 Rebecca Bowser | February 21, 2019
Difficult conversations, especially around performance, don't come easy for most of us. But in my view, 'running towards the pain' is vitally important to addressing challenges head on – before they become full-blown crises.
I'd much rather have a performance conversation with someone than a 'this just isn't working' conversation when it's too late to turn things around. Directly speaking to hits and misses is not only a powerful leadership example, it's integral to team success.
Building clear escalation pathways – for both internal and external teams – helps to ensure accountability is part of a team's DNA.
Here are my teaching tips to 'run towards the pain' and address challenges in talent acquisition head on:
Own it. We're all human, and mistakes happen. Forgetting to attach a CV or not booking an interview room are a couple of examples of small mistakes, but mistakes nonetheless. When left unchecked, these kinds of 'we're all human' mistakes are more likely to become habit, with implications for more than just the person making them. Take ownership – for everything, big and small.
Don't be paralyzed by setbacks. Whether it's a better offer or a last-minute change of mind, great candidates – ones you thought you had in the bag – sometimes turn you down. This is one of the most demoralizing scenarios for a hiring manager. Running towards the pain and using these occurrences as teachable moments for the talent acquisition team is key. This is a time to discuss candidate pipelines and troubleshoot what went wrong to prevent similar situations from happening again. Deliver the bad news and lead the charge to change the next outcome.
Set expectations. When gathering requirements from a hiring manager, it's important to share market intelligence and flag any unrealistic expectations they may have, whether it's in regards to salary, skills, experience, or even availability. Running towards the pain in the early stages of a candidate search makes a big difference and can save on unnecessary time spent chasing 'purple squirrels,' not to mention difficult conversations later on about why candidates are proving difficult to attract. Setting expectations and being a true talent consultant – not just a recruiter – builds awareness but also trust and respect.
Defend your employer brand. If a candidate shares with you that they had a bad interview experience with a hiring manager, speak up. Each candidate's experience is the cornerstone of your employer brand; the two go hand-in-hand. It's vital to give honest feedback to hiring managers, but especially if they adversely affect the talent attraction process. Running towards the pain to protect the brand will simultaneously protect the hiring manager and candidate experience.
Don't hide from the numbers. Presenting numbers that feel and look good when you know reality is different is no way to lead a recruiting team or run a business. We've probably all been in a situation where service level agreements are not being met, time-to-fill averages are off-target, or some other metric is not where we want it to be. These are the numbers to run towards – because if you can't measure something (honestly), you can't manage it.
Escalate if necessary. Nobody relishes the opportunity to escalate issues. But if they're persistently impacting performance and open dialogue is getting you nowhere, escalation may be necessary. What if a hiring manager has missed several touch base calls, has moved interviews with short notice, and doesn't give helpful, actionable feedback – no matter how many times you've insisted? Without doing everything in our power to better the process, to be timely, and to promote the brand, we are direct contributors to sub-optimized recruitment performance. Tip-toeing around issues does no one any favors.
Be proactive. Ask for honest feedback. When a hiring manager or a candidate doesn't volunteer information, that doesn't necessarily mean everything is perfect. Ask them – and your team – for feedback. You need to know if their experiences are aligning with the employer brand you're stewarding. Ask your talent acquisition team leader, "How do you feel about the recruitment pipeline right now?" Or, "What are you worried about?" Let everyone who has a role in the recruitment process know that you're open to constructive feedback – all the time. You don't know, what you don't know – so don't be afraid to ask.
Running towards the pain is important, but run also towards the solutions. Have those difficult conversations. Track performance closely. Manage the team and the process with integrity – and don't ever be afraid to be direct.