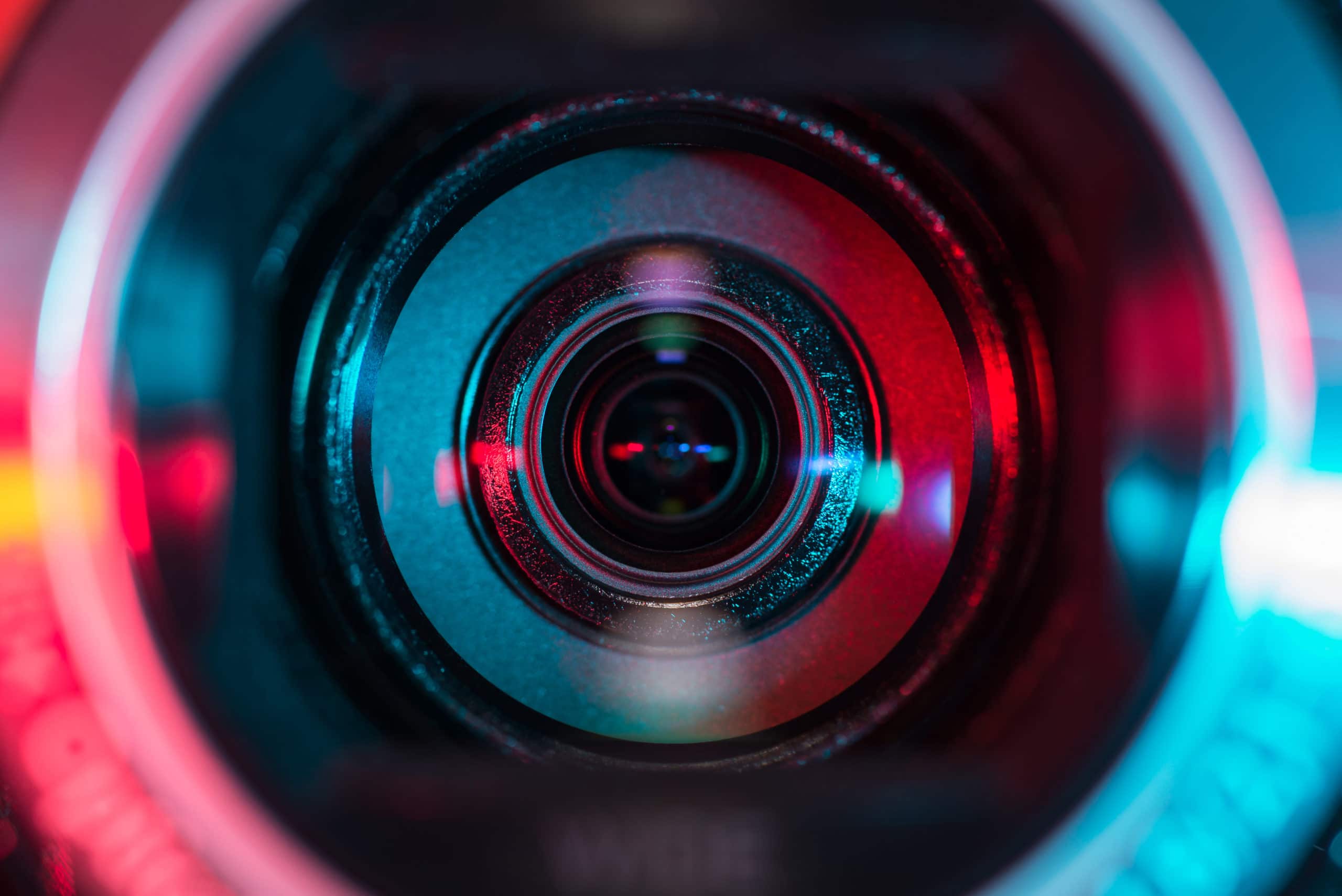 Sevenstep Team | March 17, 2020
As operations turn remote, we've aggregated a list of our most essential tips to video interviewing success. Whether you're the one conducting the interview or you're the one being interviewed, here are some best practices to follow.
Video Interviewing Best Practices: For Everyone
Find a quiet place where you won't get interrupted. You don't want your interview turning into a remake of the 2017 BBC News interview with Professor Robert Kelly. But, if something unexpected does happen, maintain your composure, acknowledge the distraction and work towards completing the interview successfully. We're all human, and it's likely that everyone is at home right now, kids and spouses. Be kind and go easy on the person you are talking to, but also set yourself up for minimal interruptions, if possible.
Ensure you have internet connection and that your video and audio are working properly. We recommend testing this ahead of time by setting up a video call with a friend or a family member.
Set up your surroundings so that the frame of the video is as professional as possible. A bookshelf in the background is great, a bed…not so much. And, don't forget the lighting. Be mindful about getting washed out from a window or sitting in a room without enough light.
Dress for the occasion. It may be tempting to only dress up from the top up but getting in your full interview attire will put you in the right frame of mind, shoes included. When you test out your video and audio, wear the outfit you plan on wearing to the interview. Bright colors don't do as well on camera, so it's best to wear something neutral. The same rules apply about not wearing jewelry or other accessories that are loud or distracting.
It's good to be dynamic while video interviewing. If in-person interviews are three-dimensional, video is two dimensional, which means there is an opportunity to bring the interview to life with hand gestures, facial expressions and movement. Leave the other person feeling like they just had the opportunity to sit down in-person with you; try to avoid being stiff.
In the same way you would take notes if you were in-person, jot down the stuff you don't want to forget or that you need to follow-up on. Before you start the interview, make sure you have a notepad and a pen handy. Before you go to write something down, mention that you are taking
notes. Do not, however, use your notepad as a crutch if you are uncomfortable on video. Only write down what you need to.
Last but not least, switch your phones and other devices to silent mode. It's also a good idea to shut down your email or put yourself on 'Do Not Disturb' mode on things like Microsoft Teams, Skype for Business, Slack or any other messenger apps you may have open. Shut down any other programs and windows that may distract you.
Additional Video Interviewing Best Practices: For Interviewers
As the host of the interview, here are a few additional things to think about:
Consider specific technology platforms. If your company does not have a go-to video interviewing platform, we recommend considering Skype, Google Hangouts, Zoom, Spark Hire™ or HireVue, to name a few. It's also a good idea to have a back-up option, in case something doesn't work. FaceTime, for example, is a good alternative, but you will want to make sure the person you are talking to uses Apple products first.
Whether in-person or over video, you are a steward for your brand. Put your best foot forward and create a candidate video experience that aligns with your employer brand. This can include simple things like doing something unique and memorable for every video interview or having a branded poster or company picture in the background, for instance. Make the video interview feel authentic and give candidates the opportunity to peek through the window, or the camera lens, into what it would be like to work for your company.
Before signing off, be sure to set expectations on what will happen next and when. In video interviews it can be easy to forget some of the basics.
Additional Video Interviewing Best Practices: For People Being Interviewed
In addition to the tips above, here are a few other boxes to check before you accept your next video interview request:
Depending on the platform the company is using to host the interview, ensure your username and/or email address is appropriate. This may mean setting up a new Skype or Google account.
Don't dial in late. Similar to showing up early for an in-person interview, dialing in a few minutes early is a good idea. This will also give you a buffer in case you need to fine-tune anything in the background of your video or adjust the device you are using.
Remember to follow all of your in-person interview protocols – thank the interviewer for their time and send a follow-up thank you note after the fact.
These are unique times. Be kind and go easy on one another. And remember, video interviews might not be everyone's first choice, but they are the safest choice.