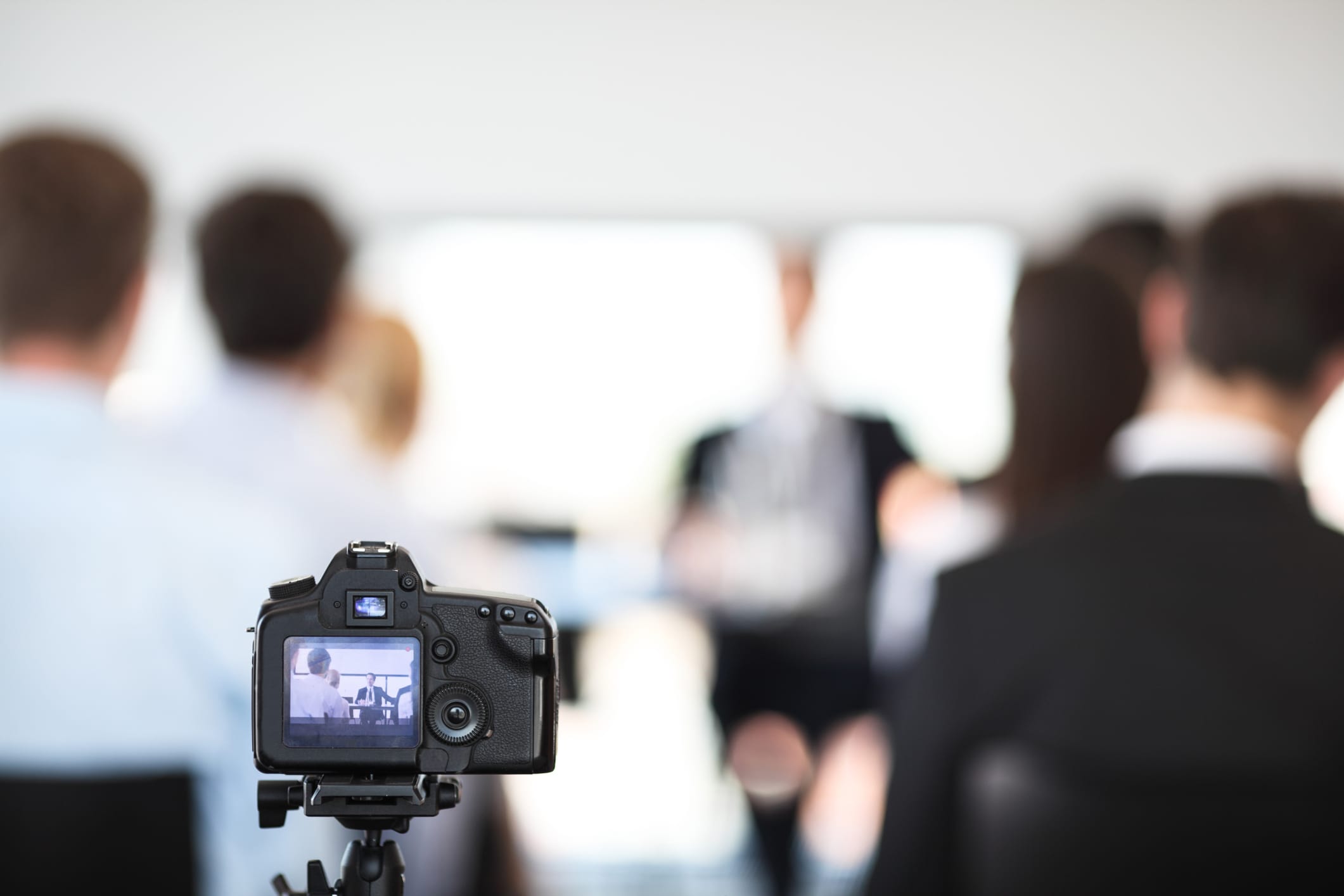 Amy Wrocklage | January 9, 2019
If I had to summarize social media as we kick off 2019 in three words, they would be: video; timeliness; personal.
As brands and platforms look to build – and in some cases, rebuild – trust and integrity with their audiences, it's important that their content and engagement is both meaningful and authentic.
Throughout 2018, social media results continued to show that users are connecting less with corporate handles and more with individuals and micro-influencers. As such, measurements began to move beyond impressions and into true levels of engagement. If nothing else, brands that invested in additional social media advertising – 32% increased their social ads budget in 2018 – learned that, while they can broadcast into the newsfeeds of their target audiences, that does not mean those users engaged with them in any significant kind of way.
In short, social is getting back to its roots.
People want to interact with people, whether that be as a consumer or as a candidate. For talent acquisition professionals responsible for employment branding, the key to social media success in 2019 is going to be Employee Advocacy Programs and increasing authentic content coming from more of their own employees. No matter where people are in the candidate pipeline – whether consideration, application or post-offer phase – they want to hear from the people already working there, and they want that message to be in real time, through raw footage and for it to be personal and relevant to them.
If this sounds like a tall order, it is – but at the same time, it really isn't.
The Top 4 Social Media Trends for TA in 2019
The complicated part for those of us managing employment branding programs – with social media being one of the key avenues we use, of course – is that companies can no longer just prepare branded posts, schedule them and call it a day. This year, in order to be effective at social media for talent acquisition purposes, companies need to get everyone in the organization involved. For brands with inspired and engaged workforces, this will be less of a challenge. But I predict a lot of brands will struggle, at least to start.
Here's what those of us in TA will be busy doing this year with our social media profiles:
Building Trust
Last year was a crisis year for trust on social media. Between the Cambridge Analytica scandal, which included the sale of private data of tens of millions of Facebook users to build voter profiles for campaign use, and Twitter purging fake accounts, social media scepticism is at an all-time high.
In fact, according to the 2018 Edelman Trust Barometer, 60 percent of respondents said they do not trust social media platforms to behave responsibly with the information they collect.
Users are lacking confidence, and it's up to companies – and their employees – to earn that trust back.
Building Trust To-Dos for TA:
Create authentic content that means something to your audience.
Focus on engagement over reach. Think: context over content.
Build an Employee Advocacy Program that focuses on employees as advocates, instead of influencers.
Use groups. This is a powerful way to bring users together in a safe and relevant environment while facilitating productive dialogue.
Storifying
According to Block Party, stories are growing 15 times faster than feed-based sharing. This shift means social media is pivoting to mobile-based networks that capture in-the-moment experiences. For TA, this means less polished, more employee-centric content is perfectly acceptable. Instead of teeing up pre-made posts and sharing them through traditional means on a feed, handing off the account to employees so they can shoot video stories from around the office will lead to better performance and more meaningful engagement.
Storifying To-Dos for TA:
Invest in video; determine how stories and other video-based content will work for your brand by testing and learning what works best for your audience.
Even more specifically for TA, brands can use stories as a way to show what happens behind the scenes in their offices and give potential candidates insight into what it's like to work there.
Messaging One-on-One
Today's social media users are demanding a better one-on-one experience with brands. Messaging apps are now more popular than traditional social media platforms and it's where users are spending the majority of their time. In fact, in 2016, a Twilio study found that nine out of 10 consumers want to connect with brands through messaging apps. Which means, if a company isn't doing this today – three years later – they're already behind the curve.
Messaging To-Dos for TA:
In lieu of interrupting channels and feeds with ads, brands need to think about how to use messaging apps to have meaningful conversations with their audiences.
Chatbots are not just for customer service, they can also be used to build rapport with potential candidates.
These private spaces mean brands need to be mindful of privacy issues and have a clear context for connecting with people, as well as a defined pathway for moving candidates along in the applicant pipeline.
Improved communication and faster engagement through SMS and website chatbots makes it essential for your careers website to set clear expectations about who visitors will be connecting with in your organization, how their candidate journey will progress, and having those resources available to them when they move from chatbot to real person.
Creating Better Content
Forty-one (41%) percent of candidates want to see employee testimonials when researching companies for a new job. User-generated content, testimonials and other authentic – and original – pieces of content will be important in 2019. Employees are the face of a company, so instead of hiding them, brands need to help reveal them. Encouraging employees to share their stories and promoting those stories via social media will help deliver on what candidates are looking for and create an instant sense of connection. A logo is not a person and it can't tell a compelling story.
Creating Better Content To-Dos for TA:
For a lot of brands, 'better content' will simply mean less formalized – and expensive – sources of content, and more delivered by employees within the company's own four walls.
Identify subject matter experts and brand ambassadors interested in getting more involved with content. Create a process for getting those voices into the company blog, social media and other outlets.
Socialize the CEO. People want transparency, which means company leaders need to be more visible. In 2019, CEOs need to use social media to share their insights, connect with the community and listen to their audience. They may be busy running a business, but social media will become a part of that.
Social media will continue to be one of the best places to tell a company's story. It's where brands can attract the right employees by sharing values, culture and personality. It's also where the best passive candidate engagement and recruitment takes place, where there's less pressure to complete any one single action, and where candidates are free to learn more and to get to know more about the people who work there.
For those companies still not making the most out of social media – the time is now. My best tip: just be yourself.
Additional Sources:
Rally and The Muse: 2018 Trends, 2019 Predictions in Recruitment Marketing